SAFEBOX storage facilities are the safest in Latvia. Every storage facility has an individual security alarm, which is connected to the central 24-hour security panel guarding system.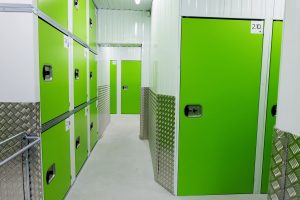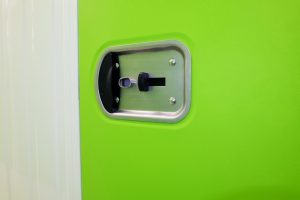 There is a multi-step guarding system. To access your belongings you have to :
open the electonical gate with your own personal code – to come into the territory,
open the central building doors entering your code,
disconect the alarm to your own storage unit,
unlock your storage unit with your own unique key.
An automatic fire detection and alarm system has been built in the storage facilities and premises are equipped with the fire extinguishers as well as video surveillance.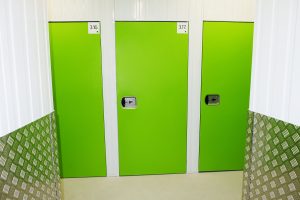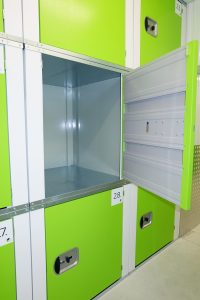 The storage unit is a fully enclosed space (including the ceiling zone). The materials used are specially manufactured for storage facilities – they are are specially designed construction materials of high value, which do provide all the necessary functions (durability, elasticity, safety, design etc.). Storage units are quite spacious (ceiling height is 3m), clean, dry, light, safe, heated, illuminated and ventilated.
The moust often reasons – why people do use storage units :
• There is not enough space at home to keep all the staff
• The repair works are going on
• Mooving abroad
• Getting divorced
The moust often reasons – why companies use storage units :
• Goods storage/like warehouse,
• Safe storage of fixed assets, inventory and archive,
• Storage of goods durring the repairs or mooving.
Use our storage units – in that way you will keep your home or office clean and nice.
We will help you to choose the proper storage unit according to your neeeds. And we will keep them safe.