Outdoor self-storage units are suitable for both business and home. In secure, light and clean units, you can safely store both your personal belongings and the necessary goods and equipment of your business. SAFE BOX offers its customers high-quality 16 outdoor units, each (14m2) large. SAFE BOX clients can access their units 24/7. For convenience of customers – in SAFE BOX inner yard the storage trolleys are available.
Outdoor self-storage units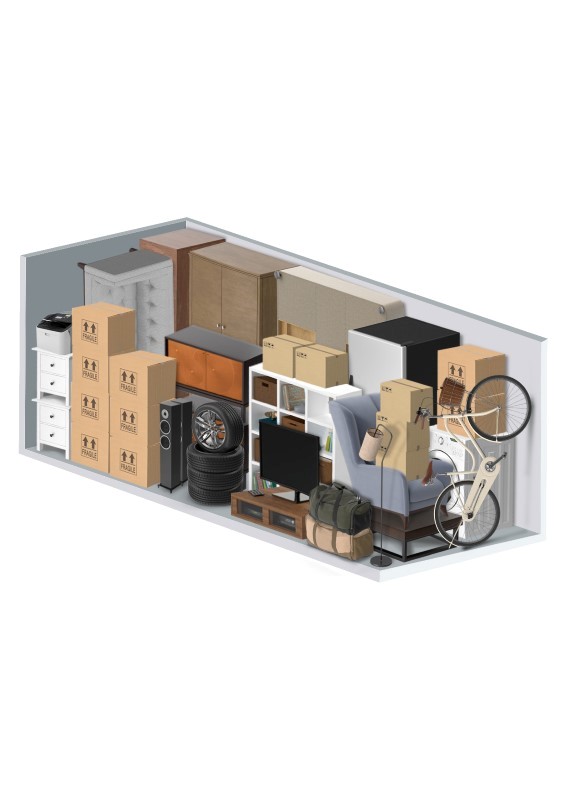 14 m2 self-storage unit
( 2175mm x 5975mm x 2235mm )
How many things you can 

store in

 a 14 m2 unit?
336 CARDBOARD BOXES 1,5 KOMANDA24 CARGO BUS VOLUME 28 m3 LOAD VOLUME
What kind of belongings is this self-storage unit suitable for?
BUSINESS GOODS, FURNITURE FURNITURE, HOME DECORS CAFE, GARDEN, TERRACE FURNITURE GARDEN TRACTORS, WORK TOOLS HOUSEHOLD THINGS MOTORCYCLES, QUADRICYCLES, BOATS SHOP EQUIPMENT, SHOWCASES ADVERTISING MATERIALS, STANDS AND MORE.
Address in Riga | Total No. | 

Available

 
BRĪVĪBAS GATVE 204B (VEF) |
0 /

0
VIJCIEMA IELA 1A (TEIKA) |
16 /
0
Why choose outdoor self-storage unit?
OSB WOODEN FLOORING GROUND VENTILATION 10 YEAR ANTI-CORROSION GUARANTEE INDIVIDUAL SECURITY ALARM INTERNAL LIGHTNING DOUBLE DOOR FLOOR LOAD BEARING CAPACITY 500 kg / m2
Made of 0.8 mm galvanised, specially profiled steel sheets 100% PRODUCED AND MANUFACTURED IN GERMANY GS-MARK FROM TÜV NORD WIDTH 2,3 m LENGHT 6,1 m HEIGHT 2,2 m
RESERVE SELF – STORAGE UNIT HERE