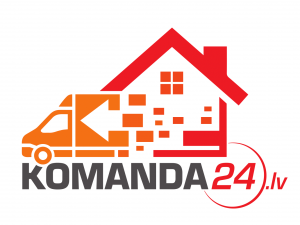 Our SAFE BOX partner in the field of removals is Komanda 24.
Komanda 24 has a perfect vehicle support appliances and technically it is both safe and clean. One of the main purposes of  Komanda 24 is to provide the service to client that always give a positive emotion.
Komanda 24 will give you the most competitive prices, starting from 30 eur/h (with the best transport for any removal situation).